Walmart is selling the Gemmy Fog Machine for under $20 this year. I picked up one to use with my new pop-up. I want to control the release of fog with the same timer that is controling the popup. A regular fogger timer will likely not be in sync with the scare.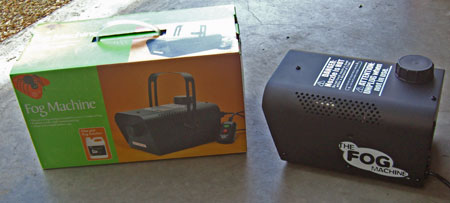 Hauntmaster Products
does have a solution, however they cannot make the modification during this busy time of the season. I decided to make the modification myself. Basically I installed a low voltage relay connected to a mini-jack in the remote. Then I plugged a wall wart into the remote's jack. The wall wart then plugs into my controller so the timer is able to "push the fog button".
Here's what the inside of the remote looked like prior to adding the relay.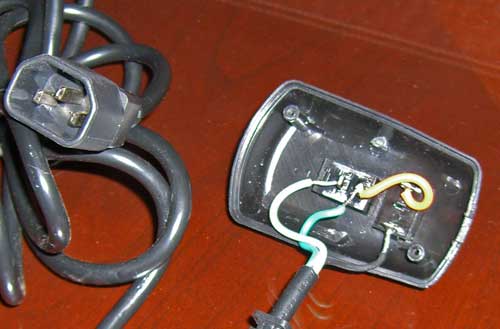 I used 9 volt DC Mini Relay that I got from Radio Shack. The contacts were rated 12A @ 120VAC/24VDC. I used a panel-mount Size M Coaxial Power Jack and a Size M Coaxial Power Plug.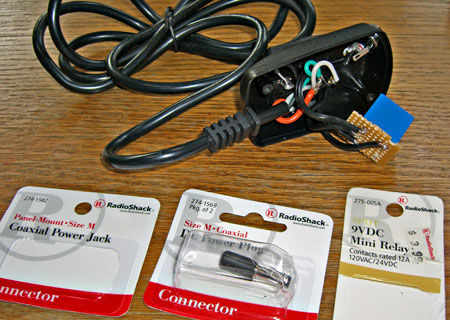 I dry-fitted the relay into the remote to determine the best place to place the jack. I drilled a 1/4 inch hole on one side and checked the fit.
I then followed the diagram on the back of the relay box and wired and soldered the coil pins to the coaxial jack.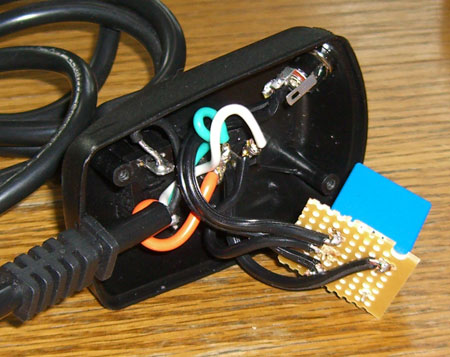 I then wired and soldered the common pin to the white wire in the remote. Next wired and soldered the the nomally open pin to the green wire in the remote. I fit the relay into the remote, mounted the jack into place and screwed the case shut.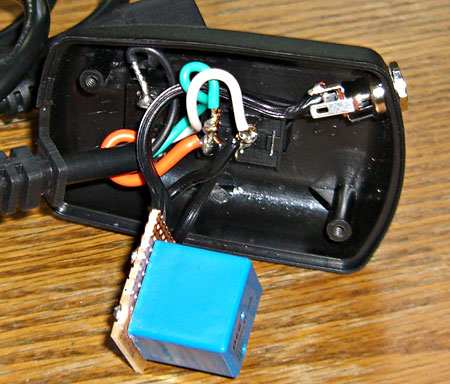 Here's what the modified remote looks like. I tested it out and it works perfectly.