The Crow 1994 asked about the details of the grave digger prop I made last year.
Here is what he looked like on Halloween night 2005.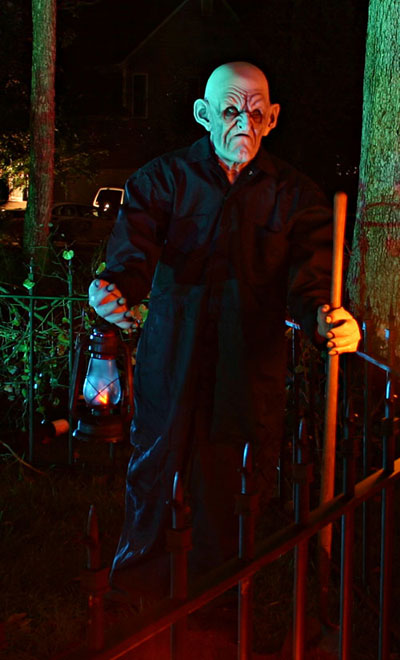 The mask is a display copy (no cutouts for the eyes) called
Gravedigger from Death Studios
. A wig head was used inside the mask (with some plastic grocery bags stuffed into the gaps. The wig head was placed over a 1/2" PVC "neck".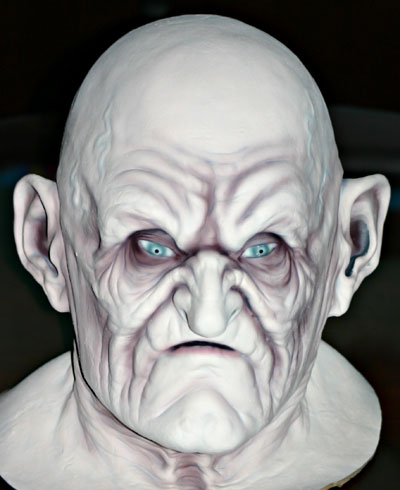 The hands are
Star Wars Emperor Palpatine latex hands from BuyCostumes
. Heavy wire was placed in the hands so they could be positioned on the shovel and lantern.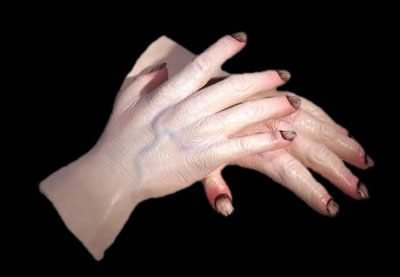 The frame is 1.5 inch PVC pipe and fittings with chicken wire to provide some "body". The frame is slipped over iron re-bar driven into the ground. The 1/2" PVC neck is inserted into a reducer fitting placed in the 4-way fitting. Here's a great
calculator
that can help with proportions.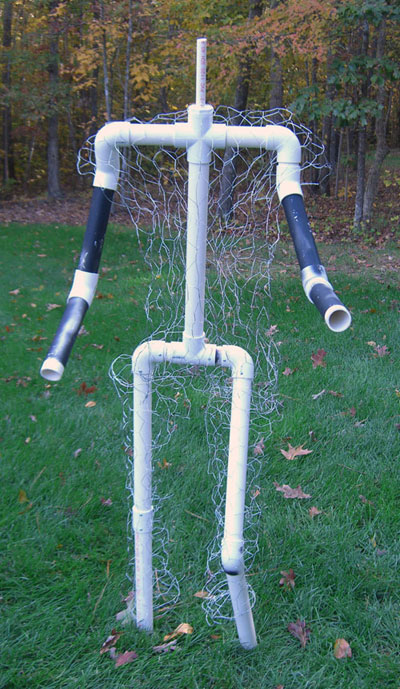 The coveralls are from the local Tractor Supply Company.