Got this guy from
grimreapers.com
. The cost was $39.95 plus shipping. They shipped it fast. I like that.
It will form the basis of new animated prop this year. Stay tuned for that.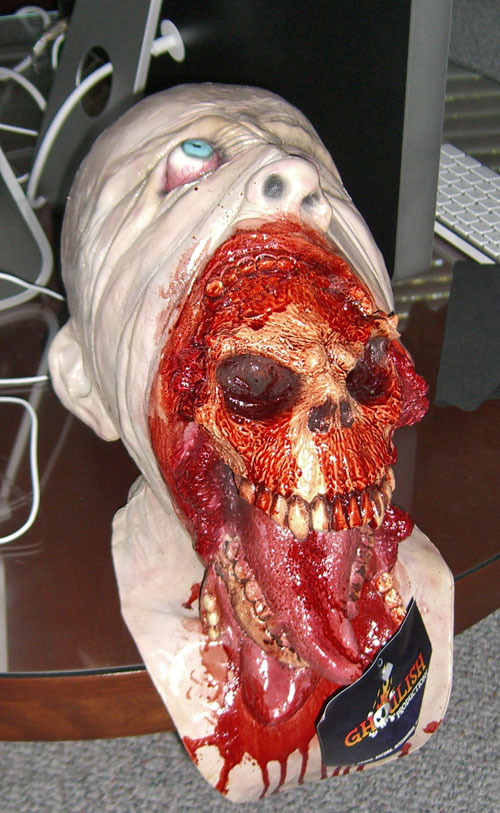 UPDATE 2009: The mask has gone up in price since 2007 and is not listed on GrimReapers main site but it is available on their Amazon Store.