Last year I ran across a life-size talking caged skeleton at http://www.hauntedcreations.com/animatronic_skeletons.html
They charge $895 for one. That's too much so I'm building one myself. I already have a talking skull that I put together from Scary Terry's plans and I've purchased a full bucky skeleton from Anatomical. I was planning on building a cage but I saw this image from Transworld 2005.



I headed over to Eccentric Gryphons to check out their Dungeon Cage Collapsible Gibbet. It's a full scale replica of the medieval metal-cage torture device used in Europe. Having a bit more money than time right now I sent them a PayPal payment for $125 plus shipping. It arrived today.

I've got to tell you I'm thrilled. I'm sure I could not have built a better prop in the next 75 days.

It was very easy to assemble. I had it together in about 15 minutes. The plastic appears to be an ABS-type laminate. It's a full quarter inch thick and very lightweight but it seems strong and flexible. It's nearly six feet in height and a full-size bucky will fit easily.

The collapsible design really rocks. Storage space is at a premium here so it will great to slide it back into the box when the season is over.


Here are a few pics as I put it together.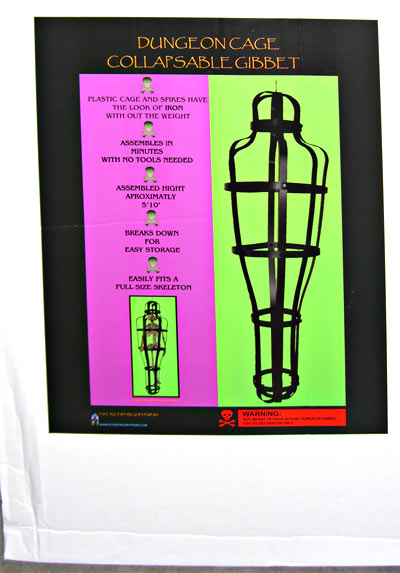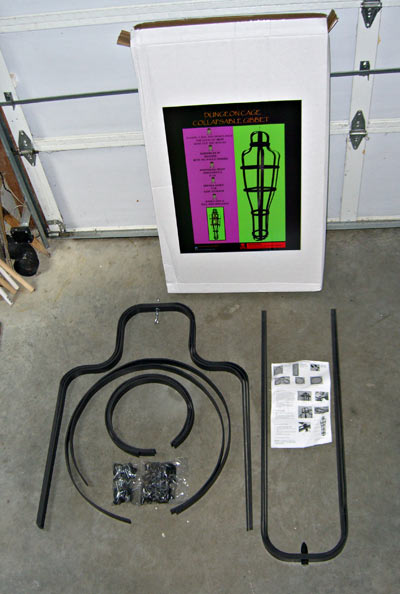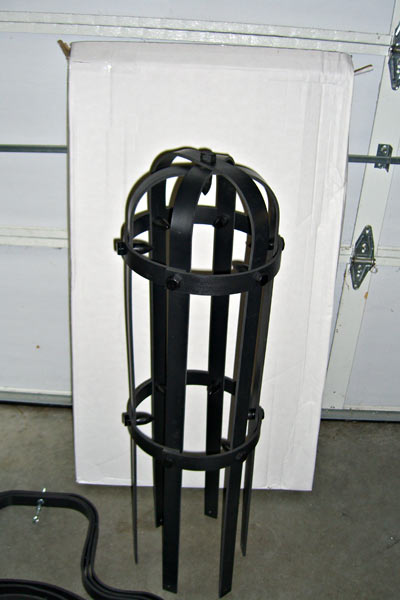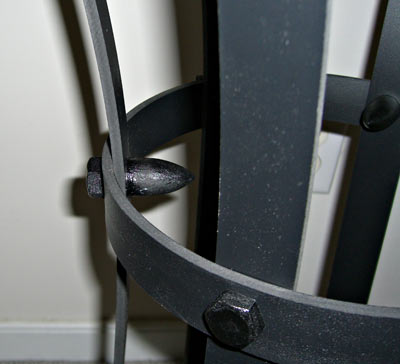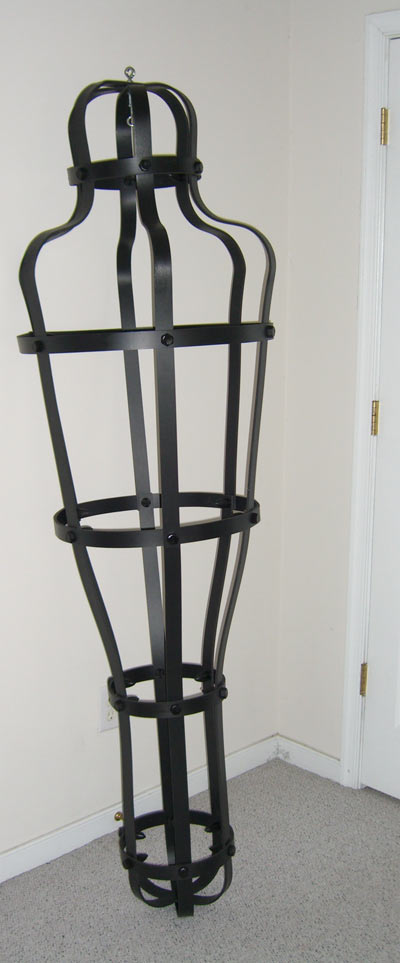 Looks great in the bedroom...no?