If you didn't get the Blu-ray addition of Trick 'r Treat, you're missing some good special features. The commentary by Dougherty, Burns, Wilkins and Pipes was great and really told the story behind the movie. The "Trick 'r Treat: The Lore and Legends of Halloween" was excellent as well.
It's also nice to have a digital copy that will play on our computer. Although a DRM-free version would have been better.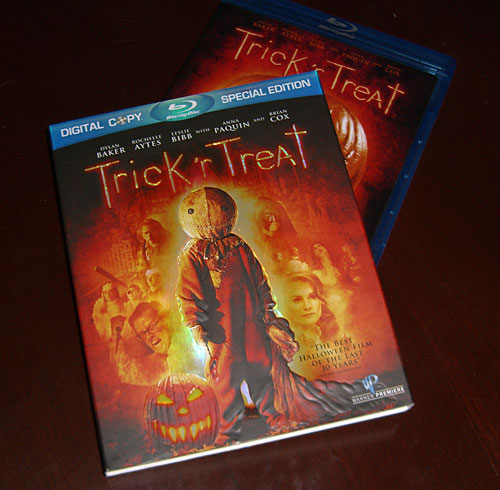 Hopefully this year more people will recognize my Trick 'r Treat scene and appreciate my
Sam prop that I made TWO years ago
.