Many of you have seen the
Animated Creepy Coffin
I made for Halloween 2006. I never got around to doing a proper how-to for that coffin.
However, I've had several questions about the mechanism used in the prop so I dug up several old images of the internal mechanics.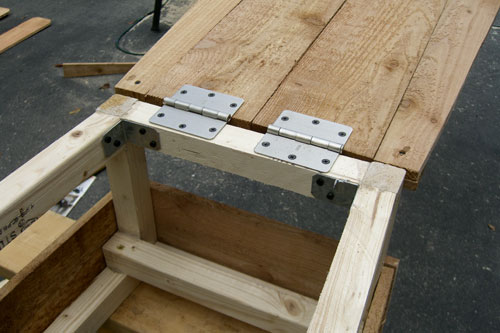 The bottom of the front of the coffin lid is attached with a couple of hinges.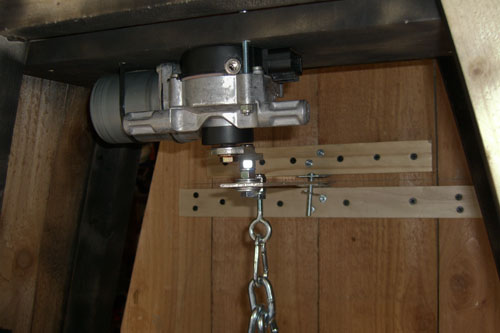 A wiper motor with a crank arm powers the coffin lid at the top.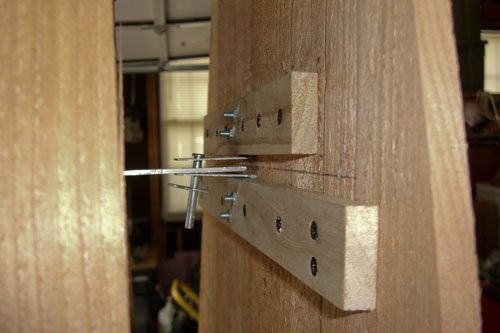 A clevis pin and a couple of brackets attach the crank arm to the top of the coffin lid.